PVC ceiling manfuacturing process
Views:134 Author:Paul cheng Publish Time: 2017-08-08 Origin:www.anda-china.com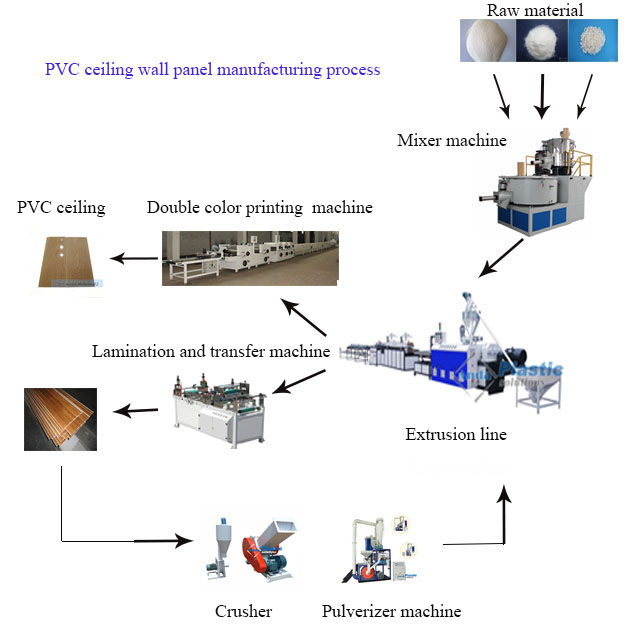 Now,PVC ceiling is more and more popular in the market.And how to produce best PVC ceiling.Please see following steps:
First,mix raw material.Worker put all raw material to loader,the loader will load all raw material to the mixer.
Second,extrusion process.After mixing,autoloader load mixing raw material to the extruder.Then,the extruder produce final PVC ceiling.Meanwhile,the extrusion line contact with online lamination and hot stamping machine which can do lamination & hot stamping.
Third,recycling process.If the production has wasted PVC ceiling.You can use crusher to grind wasted PVC ceiling into small particle.Then after pulverizing,you can mix the wasted with new raw material.
For more details about PVC ceiling production line,please contact with us.